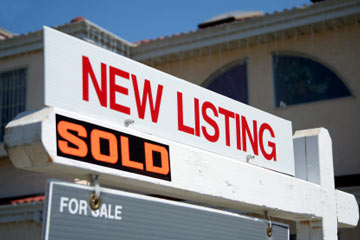 Choosing the right Realtor to list your home with is really important. I meet with so many people that don't do their due diligence! Buying a home is not like buying a car. There are so many more facets to home purchases that you will want to address. Oftentimes, people (over 60% actually) will purchase from the first car salesman they meet on the lot! Don't let this mentality carry over to your home sale. Make sure and weigh your options before making this very important choice! Who you list with can drastically effect how much money you make, and how quickly the home sells. When your in the market for a listing agent make sure and check on the following:
1. You can ask for the MLS selling stats of any listing agents. This information will tell you the average length of time the Realtors listings were on the market, and what the property sold for compared to the listing price.
2. Get a CMA. These are free, just request one (I will happily send you one just ask). CMA's provide the sold data on your home and give a good outline for what your home is worth. Your Realtor will tell you the market growth increase recently and the CMA is part of their estimate.
3. Ask your friends. The internet is a huge resource, and oftentimes it can become convoluted with data. When in doubt ask your friends! There are several highly reputed Realtors in the area and referrals are a huge part of the real estate business.
4. Don't be afraid to ask! So many first time home sellers are to polite to ask questions. It is always better to ask the questions then "find out later!" If you have concerns about the selling process, please ask your Realtor! They are on your side, I promise.
5. Ask not what you can do for your Realtor, but what your Realtor can do for you. Back to my initial observation of Real Estate inequality, Real Estate Agents are NOT created equal. Asking what they do to help sell your home should be part of the process. Its not rude to find out how someone will help you! Any reputed Realtor will have a solid marketing plan for getting your home sold. I also provide a newsletter with current home pricing and info for the purposes of keeping you up to date with current market trends.
These few simply tips should keep you out of trouble and help you sell your home quickly. If you have any doubts or concerns about your current Realtor or home sale please give me a call! You should be confident in each step of the process! The right listing agent will make you Important!